How to Appreciate Your Life Without Guilt - Positive Outlook
Do you know how to appreciate your life without guilt? There are many ways to increase your personal power. But gratitude is the best. Appreciating what you have and wanting to share that appreciation with others.
Sometimes it can be difficult. Sometimes you may feel guilty about spending money on your life's luxuries. Feelings of guilt, empathy, and compassion for those who won't have the same.
Your personal power can increase your empathy and you will know that you're on the right track. Change your outlook if guilt is rooted in empathy and compassion for others.
Imagine the smiles on the faces of others when you do something for the greater cause.
How to Appreciate Your Life Without Guilt
Repay it
To show compassion and empathy for those less fortunate than yourself, it is the best way to help others. You don't have to give away your happiness because money can't buy it.
Giving happiness to others is possible. Your time. You may feel guilty if you don't have the time. An online search will help you find local charities. These organizations are in dire need of funds to provide assistance to those who are most in need. Donating to registered charities takes less than ten minutes. You have the time.
Stop Comparing
Negative emotions can eat away your positive power and lead to comparisons. You are opening yourself up to guilt when you begin to compare yourself, your feelings, attitudes, and what you have with others.
We are taught from a young age to be grateful for all we have, even if others are less fortunate. Guilt is an ingrained part of our culture. This must be let go. Be grateful, but don't compare.
Show Your Gratitude and Serve the People You Love
It can be difficult to feel grateful for the people in your life, such as mentors, friends, or support. What can I say or write? I am grateful for my family, but I act like work is my primary priority. Make a change and spend time with the people you are grateful for. You can visit the person at home, video call, or phone them. Do not just send private messages to social media.
People are more likely to talk to each other than send text messages. This strengthens the bonds between people. You can use your guilt to make positive changes. Don't let it deplete your energy.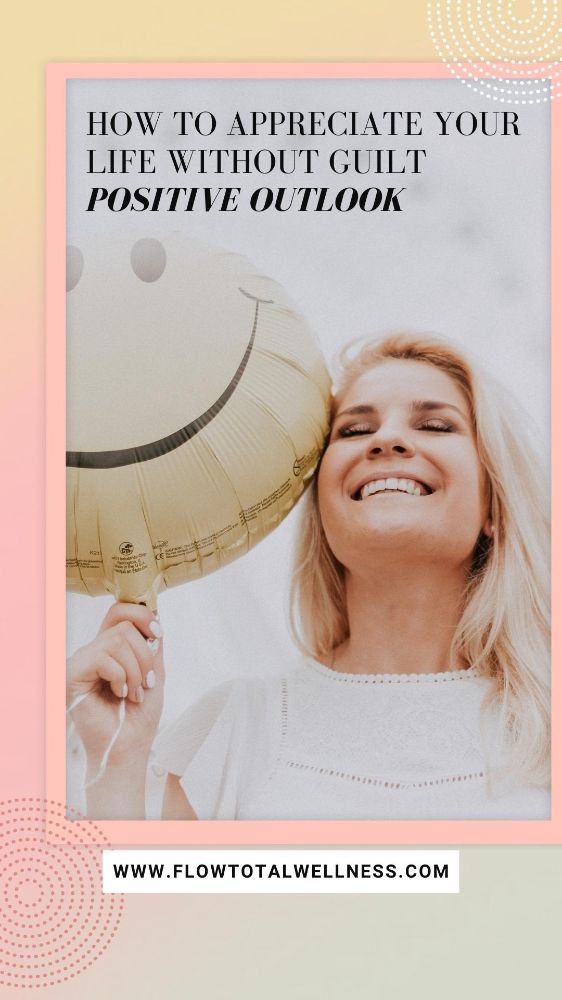 About Flow Total Wellness:
Flow Total Wellness is a blog that focuses on self-improvement and personal growth, as well as mental health and wellness. The goal of the blog is to help people understand themselves better in order to improve their lives. Learn how to be more productive in life and at work. Topics include positive mindset, stress management, and tips for mental well-being.
---
2022 © Flow Total Wellness